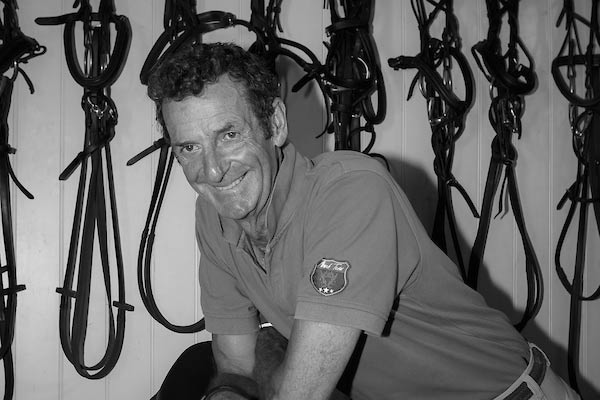 Mark started his career in Eventing and Show jumping after realising that he was too tall to achieve his dream of becoming a Jockey. After a successful 22-year career, which included two Olympic Gold medals, three Badminton wins, five Burghley wins, Horses & Hounds Rider of the Century and being named FEI Event Rider of the Century; Mark and his family relocated back to New Zealand to pursue a new career in breeding and training racehorses.
In his second season as a trainer, Mark, trained a Classic winner with three-year-old filly Bramble Rose, whom he purchased as a yearling form the New Zealand Bloodstock Yearling Sales. She won the Group-1 (GR1) New Zealand Oaks and was placed in two further GR1's in an Australian campaign. Bramble Rose was ultimately named Champion three year old stayer of her year.
Mark also trained Willy Smith, winner of the GR1 Wellington Cup along with other notable horses who would go on to win group races.
Mark and his wife Carolyn were also involved in breeding and bred Tahamkke out of Cantango, a daughter of their high-class race mare, Sound Like Fun. Tahamkke went on to be a multiple racehorse champion in South Korea. They also bred champion Hong Kong miler, The Duke; Champion two-year-old filly in Singapore, Mexican Rose; and selected, bought and trained Vital King before his sale to Hong Kong where he won the Hong Kong Derby.
After 6 years of training, Mark returned to Eventing where he once again represented New Zealand for the 6th time at the Beijing Olympics. After 11 more years of eventing, where he won Badminton for a 4th time, competed in two further Olympic games and was honoured with a Knighthood for services to Equestrian Sport, Mark retired from eventing (for the final time) in July 2019 on a winning note having already started his UK training career.
Encouraged by New Zealand Bloodstock Principle, Sir Peter Vela, to resume a training career, Mark was entrusted on taking GR2 winner Eminent on an GR1 Australian campaign. He finished 2nd in the GR1 Ranvet Stakes, after an eight-month absence from the track and Mark's 10-year hiatus from training.
Mark Todd Racing is very fortunate to have supportive owners, who have provided some top-quality young horses to restart his training career. Mark, Carolyn and the team very much look forward to getting these horses to the races now racing has resumed once more. We very much look forward to the coming months and to welcome any new owners to this exciting new venture.